Community Outreach
Chesterfield County Police Dept. K9 Section- January 2018
Our Service Department made and sold their homemade Brunswick Stew and donated 100% of their earnings to the Chesterfield County Police K9 Section!
"We'd like to thank the Haley Toyota of Richmond staff members for their hard work and thoughtfulness. This year, they chose to support our K9 section through their #HaleyGivesBack program. Yesterday we were able to thank these dedicated employees in person. We'd also like to thank everyone who supported this effort by purchasing the Brunswick stew; they couldn't have been successful without you. The K9 section will put Haley's donation to The Chesterfield County Police Foundation, Inc. to good use." Chesterfield County Police Facebook Page

Chesterfield Christmas Mother- Dec 7, 2017
We are so excited to have donated almost 200 bikes for Chesterfield-Colonial Heights Christmas Mother this year! This local Christmas Mother branch is for families who need support this Christmas season. Our Special Finance Manager, Stuart Smith, puts this wonderful donation together every year for us! See below as we all loaded up the bikes together to go to the Chesterfield County Fair Grounds where the Christmas Mother shop takes place.
More info on Chesterfield-Colonial Heights Christmas Mother: http://cchchristmasmother.com/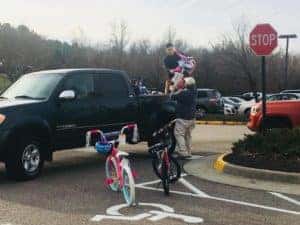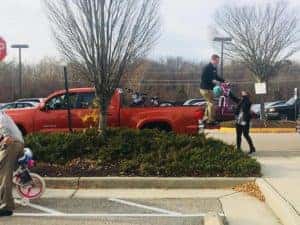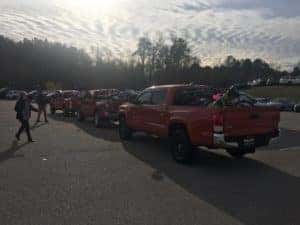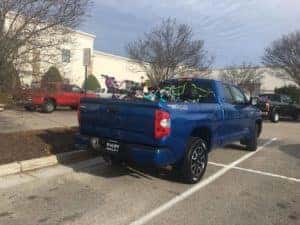 ___________________________________________________________________________
Puerto Rico Support – Fall 2017
Thank you to all who donated! With your help, we brought three truckloads of supplies to help Puerto Rico. So proud to be living in a city that is so generous! #unitedforPuertoRico Richmond Times Dispatch article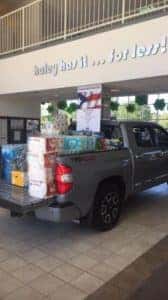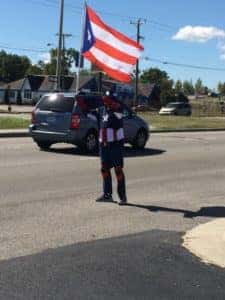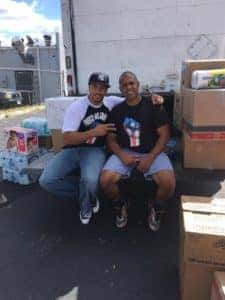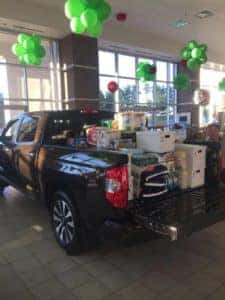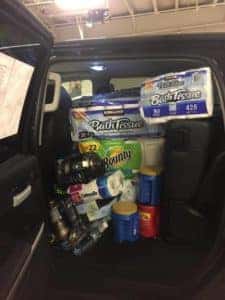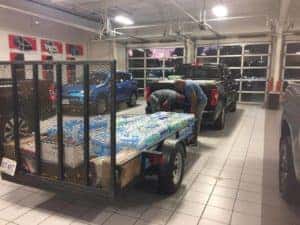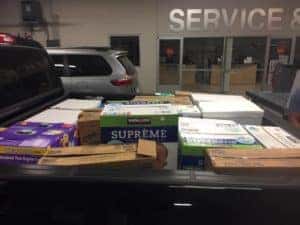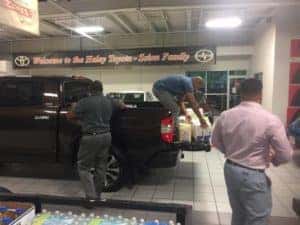 ____________________________________________________________________________
Cattle Baron's Ball 2017 – October 28, 2017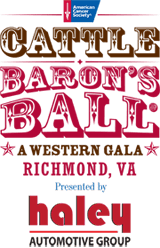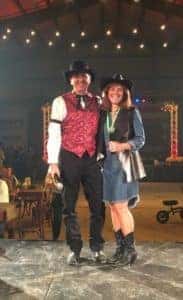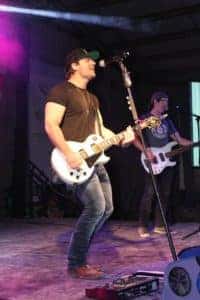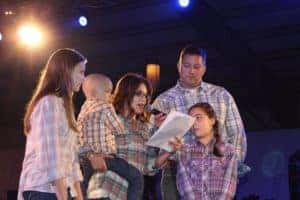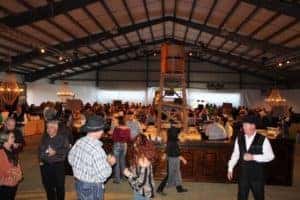 Haley Auto is proud to be the presenting sponsor for the American Cancer Society's Cattle Baron's Ball for the second year in a row. This event raised over $800,000 to support the ACS mission! And, Haley provided a line up of vehicles for a lucky raffle winner to choose from- 100% of raffle purchases were donated to the ACS as well. We love this event and mission, can't wait to help "kick cancer" next year!
More information about 2017 Cattle Baron's Ball:
http://richmondcattlebaronsball.org/